... a place to catch up on staffroom chatter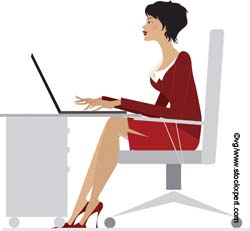 Sarah Denyer — Year 3 teacher
It's a juggling act
The new school term brings jobs aplenty for new Year 3 teacher, Sarah Denyer
A new school year has begun and taking over the coordination of a foundation subject, on top of managing a busy and challenging class, has been a bit more of a task than I first thought! Coordinating PE demands work every week. So, while attempting to establish routines and relationships with my new class, there are also six different after-school sports clubs to run smoothly. I'm in charge of one – netball.
Changing tactics!
I haven't played since I was about 12 years old, so to get myself motivated, I ordered some lovely equipment out of the budget. I re-capped the rules of the game and planned out some skills activities. However, it's back to square one when I find out in the first week back at school that we have to teach High 5 Netball, that is, by all accounts, rather different to the more traditional seven a-side game I played many moons ago!
Let the games begin
As launch week approaches, there are six clubs starting, six registers to compile and five adults to liaise and check in with. Thursday arrives and three clubs have started successfully. Now it's my turn and after a stressful day with my class, all I want to do is skulk off home. But, as I change into my PE kit and collect up my new equipment, I step enthusiastically onto our school's new Multi Games Use Area with 26 eager girls.
It's a hit! The girls enjoy themselves and I realise that getting outside into the fresh air and running around is actually a massive stress reliever – the troubles of the classroom far behind. I find myself really looking forward to future sessions!
John Coe discusses the Government's response to the Cambridge Primary Review
It was a slap in the face for teachers and showed all too clearly the wide and dangerous divide between all of us who do the job and the politicians who make policy decisions.
The Cambridge Primary Review, the most substantial enquiry into the education of young children in 40 years, was instantly rubbished on the day of its launch by the two main parties. The Minister for Schools and Learners, Vernon Coaker, called the review a 'backward step' and not up to speed on many changes in primary schools. The Shadow Minister for Schools, Nick Gibb, so misunderstood the idea that the Foundation Stage should be extended to six-year-olds that he attacked the review for proposing that school should be ended for four- to six-year-olds.
Such knee-jerk responses are almost beyond belief. The enquiry continued for three years and draws on more than 4000 published sources. Twenty eight surveys were undertaken and evidence provided by more than a thousand practitioners and their associations. So much for not being up to speed with current practice.
Teaching unions and professional associations have backed the review
Would it not have been more rational to welcome the review as a major contribution to a discussion of the future of primary education? To receive the review in an open-minded way and then to initiate dialogue (preferably cross-party) with Professor Alexander and his colleagues would have been a move respected by parents and teachers.
The Shadow Secretary of State for Children, Schools and Families, Michael Gove, has gone so far as to claim that the review is an academic exercise that has sharply divided opinion. Divided? I think not. Teaching unions and professional associations have backed the review. The only division of opinion is between practitioners and politicians.
Policy makers work in a Westminster bubble and are advised by quangos whose very existence is questioned and whose advice is tempered by what their paymasters wish to hear. And that goes for Ofsted as well. It is too quickly assumed that government advice is the word of law. It isn't and that is why the divide between policy makers and practitioners will continue to widen as we begin our own critical examination of the review.
The instant dismissal of the review is an insult to Professor Alexander and all who worked with him. Even worse, it is an insult to every teacher.(1)
( (1)The full report can be accessed from www.primaryreview.org.uk)

John Coe — General Secretary of the National Association for Primary Education