To celebrate the New Year, the Child Ed Plus team review some of the latest children's books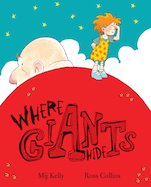 Where Giants Hide by Mij Kelly, illustrated by Ross Collins (Hodder, £10.99)
So, where do giants hide? And what about trolls? And unicorns? These are just some of the many mysteries that the narrator of this charming book sets out to unravel. As she hunts high and low for princes, pixies and mermaids, she reaches the sad conclusion that these things simply do not exist. But the pictures tell a different tale – and your class will laugh out loud at the havoc created as broomsticks and frogs are cast aside because they simply don't do what they're supposed to do. 'Where is the fairy who'll grant me my wish?' our heroine puzzles. ('She's behind you!' your class will shout in response.) 'Don't tell me that goblins are raiding my fridge,' she continues. ('Oh, yes they are!' the children will cry.) It's only when the narrator abandons her fruitless search and sits down to make a wish that she realises exactly where giants really hide. An enchanting book with simple but clever rhyming text and delightful, action-packed illustrations.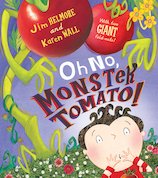 Oh No, Monster Tomato! by Jim Helmore and Karen Wall (Egmont, £5.99)
Marvin plans to win the Great Grislygust Grow-off and, despite taunts from his brother and sister that his plants will be 'titchy weeds' like him, sets out to grow the tastiest tomatoes in town. But while the other competitors' vegetables grow big and strong, Marvin's plants fail to put in an appearance – until, that is, he sings them a song from his book of 'Tomato Sonatas'. With suggestions of 'Jack and the Beanstalk' (see the "creative topic" in the Jan 2010 issue of Child Ed Plus), this is a riot of a tale, with vibrant illustrations in an effective mix of paint and photographic collage. The story comes complete with real songs to sing aloud, while fabulous giant fold-outs add even more interest. Oh No, Monster Tomato! is a funny and original book that just begs to be read aloud – a story-time treat that will appeal to infants of all ages, and boys and girls alike.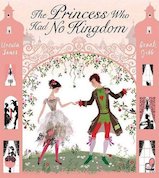 The Princess Who Had No Kingdom by Ursula Jones and Sarah Gibb (Orchard Books, £10.99)
The princess who had no kingdom has nothing but a pony, a cart and a red umbrella to keep her dry. She rides far and wide looking for her kingdom, making money by transporting awkward parcels, such as ostrich eggs and unruly grannies, in her cart. She is kind and polite and everyone thinks that she is a true princess. Indeed, the princess who had no kingdom is everything a fairytale princess is meant to be – a beautiful young lady in pursuit of a prince and ever-lasting happiness – but she has a wily and independent streak that gives the story a fresh, modern feel. Author Ursula Jones was the winner of the 2008 Roald Dahl funny prize and there is plenty in this story to raise a giggle in class (including a silly bunfight between the princess's potential suitors). Essentially though, The Princess Who Had No Kingdom is a charming modern-day fairytale and a truly satisfying story. The text is complemented perfectly by Sarah Gibb's exquisite illustrations that use silhouettes to create a magic, fairytale atmosphere.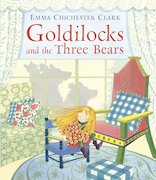 Goldilocks and the Three Bears by Emma Chichester Clark (Walker, £11.99)
Goldilocks and the Three Bears is the latest title from internationally acclaimed illustrator and author Emma Chichester Clark. This is a lovely retelling that has a fresh and contemporary feel without straying from the traditional version of the story. So, the age-old lines are all still there ('Someone's been sitting in my chair…') but they are accompanied by some modern-day additions that add humour and interest ('That someone is a hooligan and a thief!'). Emma Chichester Clark's trademark illustrations suit the fairytale genre perfectly; her Goldilocks and three bears are all full of character and expression, and there's plenty for the children to talk about in each spread. This would be an ideal book to support storytelling activities or descriptive work on character.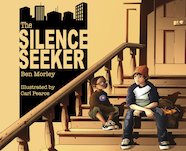 The Silence Seeker by Ben Morley, illustrated by Carl Pearce (Tamarind Books, £5.99)
The Silence Seeker is an original and thought-provoking story that explores the issue of asylum seekers in a truly engaging way. A new family moves into the house next door to Joe, and Joe's mum tells him that the family are asylum seekers. Joe mishears the unfamiliar term and, when he meets one of the young 'silence seekers' sitting on the doorstep outside, he offers to help the boy find the peace and quiet that he is looking for. This proves to be quite a challenge in the big city. The gritty yet child-friendly illustrations by Carl Pearce will offer children a peek into the realities of city life, from noise, pollution and traffic to gangs, graffiti and homelessness. This is a book that can be read on many levels but one that is bound to prompt questions about the issue of immigration and asylum. Highly recommended for Circle Time and citizenship activities.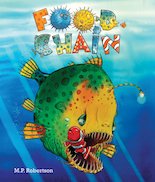 Food Chain by M P Robertson (Frances Lincoln, £11.99)
This book is a funny and frantic tale about the chain of events that kicks off when a naughty little boy flushes his pet fish down the toilet. The story is told effectively through simple text, with just a few choice words on each page, but it's the quirky and sometimes gruesome illustrations that make this book a winner. A whole cast of shady underwater characters, with big teeth and hungry eyes, parade before us as the plot unravels to reveal the unexpected consequences of the boy's actions. The pictures are large and colourful, so this would be a great book to share with the whole class, but it's also one that the children, especially boys, will want to pick up and explore for themselves, again and again. And while purists might argue that it's not strictly scientific, this is a superb book to introduce the concept of food chains in a fun and engaging way.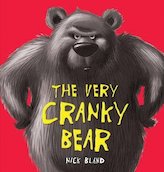 The Very Cranky Bear by Nick Bland (Hodder, £10.99)
On a cold and rainy day in the jungle, Moose, Lion, Zebra and Sheep find an ideal place to play in a warm cave. Unfortunately, a grumpy bear has already made his bed there and chases the friends away. Zebra, Moose and Lion decide that Bear needs cheering up, and take it upon themselves to give the sleeping bear a new look. When Bear wakes with an enormous ROAAAAR, the three friends just can't understand why he isn't thrilled with his new stripes, antlers and golden mane. Only plain (but thoughtful) Sheep keeps quiet, until he think of a solution that will make all of the animals happy. The over-riding message is: don't underestimate the quiet ones – and hopefully this story will teach children a little about thinking carefully before rushing in to solve a problem. A funny and entertaining tale with uproarious illustrations and hilarious rhyming text.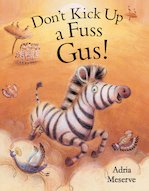 Don't Kick Up a Fuss, Gus by Adria Meserve (Piccadilly Press, £5.99)
Gus the Zebra enjoys nothing more than creating dust clouds in the dry African savannah that is his home, and he is none too happy when his parents announce that they are going on a very long walk. So what if the heat is sweltering and the river is nearly dry? Gus wants to make dust clouds! Despite his parents' warnings not to kick up a fuss, and their best efforts to entertain him, the journey is long and boring and Gus begins to create the biggest fuss ever, much to the alarm of all the other animals sharing his route. This is an enjoyable story that takes a familiar scenario to an unusual setting, and one that every child will relate to. It could provide a useful focus point for SEAL activities, as well as supporting knowledge of places, patterns and processes in geography.