Time to beg, borrow or buy some binoculars – it's the Big Schools' Birdwatch!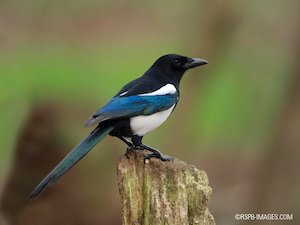 This annual event invites schoolchildren and teachers across the country to take part in a collective birdwatch. In 2009, the event saw more than 2000 schools and almost 9000 schoolchildren and teachers take part – identifying and taking an interest in the birds visiting their school grounds.
It's a simple bird survey that takes just one hour and can be carried out in school or by visiting a local outdoor space. All you and your class/school need to do is watch and count the birds and send your results onto the RSPB, detailing what you saw. A teachers' pack containing lots of ideas and information to help you plan and implement the event is available. You can make it as simple as you like, make it the lynch pin to a topic or link it to improvements to your school grounds.
Visit the RSPB's website for 'Things to do'. You'll also find the specially designed online results form. Sending your survey results in is a vital part of the activity. Once the survey results are in, the RSPB collect them all together, add them up and feed back the results. You can ring the hotline number 0300 456 8340 (calls charged at standard rate) for a free teachers' pack up until 28 January 2010.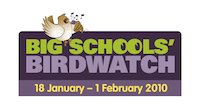 Activities
As well as the RSPB's activities, try our dip-in ideas below, too.
A skip and a hop
Curriculum link: Poetry
Words, such as hop, peck, waddle and swoop, all depict the movement and behaviour of birds. As a class, watch the birds visiting your school grounds and then ask the children to write down words that they think describe their movement and behaviour. Come back as a class and compare words. Challenge the children to use one, some or all of the words in a poem about birds.
Make it snappy
Curriculum link:
ICT
Provide the children with digital cameras and invite them to take pictures of birds. You can then use the images in a variety of ways. For example, why not create your own photo bird ID board – stick the pictures up as part of a wall display or in a book and identify each bird and include a few facts about the species. Alternatively, the children could use software to manipulate the images digitally, depending on the packages you have available. You could link this activity to an artist you are studying and invite the children to mimic their style – either using the computer or recreating the image themselves.
You could also take pictures of the week's events to capture all the activities and findings. Why not create a classroom birdwatch book, and create a show reel of pictures in a PowerPoint® for assembly?
Tweet, tweet!
Curriculum link: Music
Listen to the bird song sounds (see below). Can you hear bird song in your school grounds? Match up any images you and your class have taken of birds, in activity two, with their sound. As a linked activity, return to the list of words you created in activity one, and the children's poems. Extend this activity by encouraging the children to grow their poems into songs or ditties about birds. Listen again to the bird song. Use these sounds, along with the children's words, to help inspire some song writing. Invite them to accompany their songs with instrumental backing, too. They could even use some of the sound files as part of their songs.