Our colourful safari park poster will give children plenty to talk about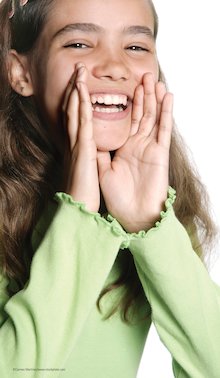 Speaking is still assigned the Cinderella role in many literacy lessons and can often be ignored. Yet, speaking is an amazing workout for the brain. It not only offers social interaction, but also sharpens mental skills. So, in this month's fun exploration of discussion and conversation, children will clarify their thoughts, organise their ideas and formulate their opinions. Furthermore, as others listen to them, their confidence as speakers will grow.
Throughout your focus on speaking, keep the Poster, 'Safari park' on display somewhere prominent. (See the November 2008 issue of Junior Ed PLUS, or download it.) The children can use it for inspiration, while enjoying the challenges of speaking up.


Use the Poster and the Activity sheets, 'Safari park' to stimulate speaking and listening activities.
Activities
1. Animal who's who
Use the Poster, 'Safari park' to boost the children's confidence as speakers. Divide them into pairs with each partner taking a different animal role. Suggest that the park animals know very little about one another, so partners should introduce themselves to each other. They will need to explain who they are, where they are from, and how long they have been in the safari park. Afterwards, let pairs double up to question and answer one another about their identity and background. Get everyone used to being listened to by a large group by stopping the activity every so often and allowing the class to overhear one group's conversation.
2. Er… ah… um…
Using the Poster for stimulus, introduce yourself as the park keeper. Tell the children about yourself, carelessly using 'er', 'ah' and 'um' as you speak. Organise discussion pairs to talk about the way you spoke. Was there a fault? What was wrong? How could you improve? Progress to small-group discussion. Finally, in a class discussion, collect a comment or improvement tip from each group. (For example: Slow down; Think before you speak; Sort words in your head before saying them; Pause between sentences.)
3. Buzz!
Ask the children to work again with their partners from 'Animal who's who'. Give each animal 20 'lives' and one minute to tell their partner their views on the safari park, their feelings about other residents, and their hopes for the future. Whenever their listening partner hears 'um', 'er' or 'ah', they can record a 'buzz' – marking down on paper when they stumble. These 'buzzes' are subtracted from the speaker's lives at the end. After both have spoken, ask the pairs to see who has more lives left. Suggest that partners remind each other of ways to keep their speech free from 'um', 'er' or 'ah' before they play again. This time, they could change the topic of conversation to the people who look after them, the food or the visitors. Do they ever manage to keep all 20 lives? Can they last for two minutes?
4. Autocue
Hand out copies of Activity sheet 1, 'Safari Park News' and explain that it is the autocue script for tonight's programme. Although only the main words of each news item are there, the newsreader has to speak in sentences. Put the children into pairs to take turns 'reading' a news item to each other. Encourage listening partners to offer constructive criticism as they help each other make their news items run smoothly. Let pairs double up, so each pair has a chance to present two news items to an audience. Older or more able children may present to the whole class.
5. Give your opinion
Tell the children that the safari park has a suggestion box for animals, staff and visitors. Put them into groups of five or six to be the committee and ask them to discuss the suggestions in Part A of Activity sheet 2, 'Suggestion box'. Suggest they take turns as chair ­- organising, chairing and drawing everyone into the discussion. Set a time limit of only a few minutes' discussion on a suggestion before the group compromises as necessary to reach agreement.
Afterwards, chair a class meeting in which the group chairs report decisions. With compromise, can class agreement usually be reached? Progress to whole-class discussions of Part B of Activity sheet 2, 'Suggestion box". With you or a child in the chair, encourage everyone to have their say.