Catch the hat game
Add to My Folder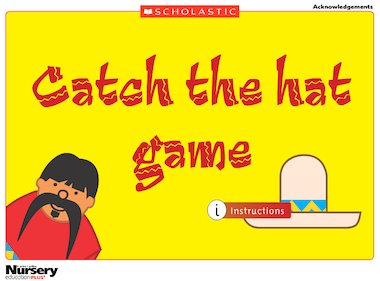 Move Manuel the Mexican left and right to catch the sombreros falling from the sky in this fun interactive game. This is a great way to help the children develop their keyboard skills as they have to use the arrow keys to move Manuel left and right.
Downloading to a PC
Right-click the link with your mouse and save to your hard drive.
You may need Flash
To use this resource you need Adobe Flash installed on your computer. To get the latest player:
You may need to be an Administrator to install this.